Machu Picchu is one of the 7 Wonders of the World and definitely for good reason. What people don't tell you, however, is that if you take the plunge and hike the Inca Trail, you'll pass by tons of other incredible Incan sites that are just as breathtaking as the real life tourist trodden Machu Picchu!
I'm not kidding…these ruins and sites along the way were more of a highlight for me than actually reaching Machu Picchu. They were untouched with tourists, had random alpacas or llamas roaming around, and the scenery was breathtaking.
The coolest part was that no one else can see these other ruins unless they actually hike the trail. That was pretty special to me knowing that not many people get to see these sites in their lifetime.
I HIGHLY recommend hiking the trail if you can vs. taking the train. The journey was almost better than the destination!
Here are 10 Amazing Sites You'll See Only If You Hike the Inca Trail
(1)Wiñay Wayna
(2) Llaqtapata
(3) Runkuraqay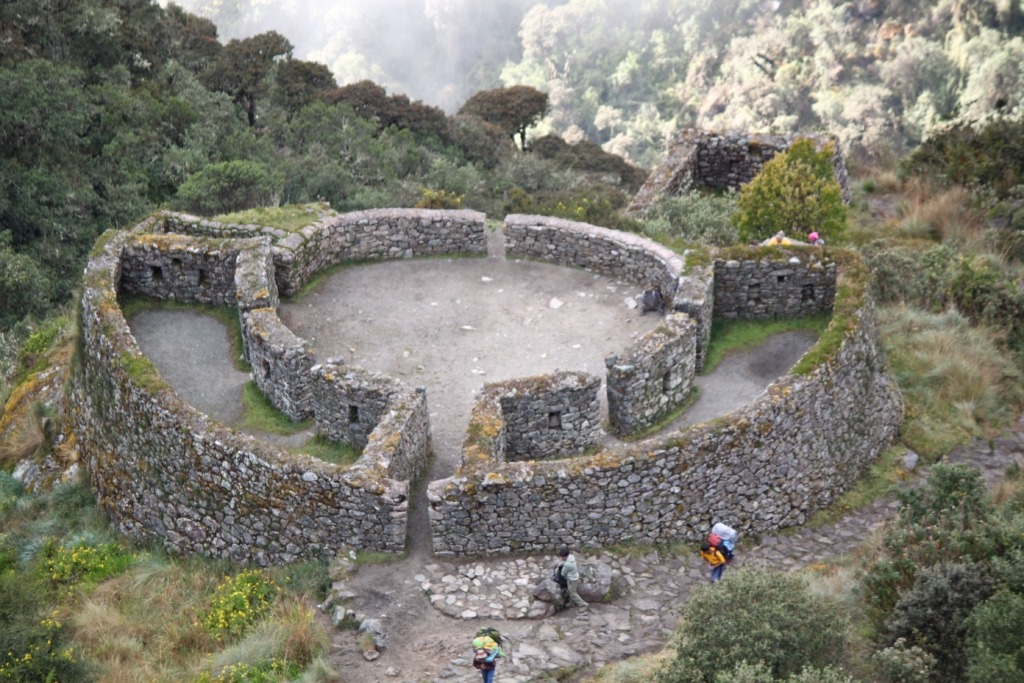 (4) Phuyupatamarka
(5) Dead Woman's Pass
(6) The Inka – Inka Trail Trailhead & Urubamba River

(7) The Sun Gate
(8) Views of the Andes Mountains
9. Sayaqmarka
10. Peruvian homes

*Bonus*(11) Machu Picchu
If you want to hike the Inca Trail to Machu Picchu it will take you about 3 nights and 4 days to do the whole thing. You also need to make sure to book a good tour company and make sure to do your research. I have tools below to help as well! I booked my tour with Peru Treks and loved them.
READ NEXT: