The 17-mile drive is a scenic coastal route from California's Pacific Grove to the quaint town of Carmel. It's also a popular detour for people traveling down California's Highway 1 like I did here. On my trip down Highway 1 I unfortunately didn't make it down the 17-mile drive, but luckily my friend Alyssa did make it and she was awesome enough to share her experience with us.
Because Alyssa is really cool, she decided to time herself on her drive to see how long it would take her. Since there were 21 spots exactly, she dubbed it her "21-run". It ended up taking her about 3.5 hours, but this trip can be tweaked depending on where you stop for longer. Here we go….
Alyssa's List of 21 Stops to Make on the 17 Mile Drive in California
Occasionally I need a weekend getaway. On this weekend in particular I had my eye set on Monterey, which my dad claims to be the most beautiful place he's ever been.
Other than heading south from San Francisco toward Monterey, I had no game plan. I knew at some point I would want food and snapping some pics was a must.
In Monterey I made a quick stop for a clam chowder bread bowl and had to keep moving to fight off the food coma. Hopping back into the car, I once a again had nothing planned other than drive south. I saw a sign for the 17-mile drive/Pebble Beach Golf Course and decided to go for it.
With a $10 entrance fee and 21 points of interest I decided to see what the 17-mile drive had to offer.
"Bringing back the college days I decided to document my "21 run" and timestamp each stop along the route. The whole adventure took about 3.5 hours but easily could be drawn out or sped up if you preferred."
Here's how it went:
1:26 PM – Shepherd's Knoll
1:31 PM – Huckleberry Hill
1:42 PM – Poppy Hills Golf Course
1:49 PM – The Inn & Links at Spanish Bay
1:57 PM – Spanish Bay

2:04 PM – The Restless Sea


2:12 PM – Point Joe
2:18 PM – China Rock
2:45 PM – Bird Rock Hunt Course
2:47 PM – Bird Rock
2:59 PM – Seal Rock Picnic Area
3:01 PM – SpyGlass Hill Golf Course
3:03 PM – Fanshell Overlook
3:09 PM – Cypress Point Lookout
3:13 PM – Crocker Grove


3:19 PM – The Lone Cypress


3:23 PM – The Ghost Tree


3:29 PM – Pescadero Point




3:57 PM – The Lodge at Pebble Beach


5:18 PM – Peter Hay Par – 3 Golf Course and 100th U.S. Open Monument
5:19 PM – Pebble Beach Equestrian Center
Here are my favorite points on the drive, but I recommend hitting them all up:
Lone Cypress. Had to snap a few pics of this Pebble Beach icon and what is claimed to be one of the most photographed trees in California.
The Restless Sea. The bright blue of the ocean came out here when the waves crashed onto the many rocks.
Pescadero Point. I love changing out my phone background to a place I recently visited. This photo made the cut for a while until the Grand Canyon.  
The Lodge at Pebble Beach. I grew up with my Dad always making comment about this golf course.  The views off the 18th hole were gorgeous.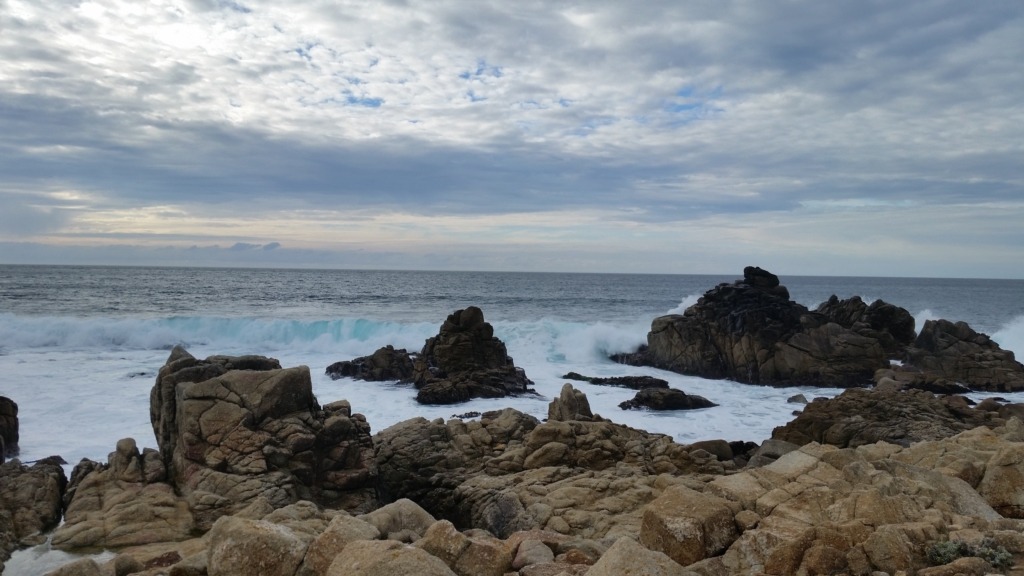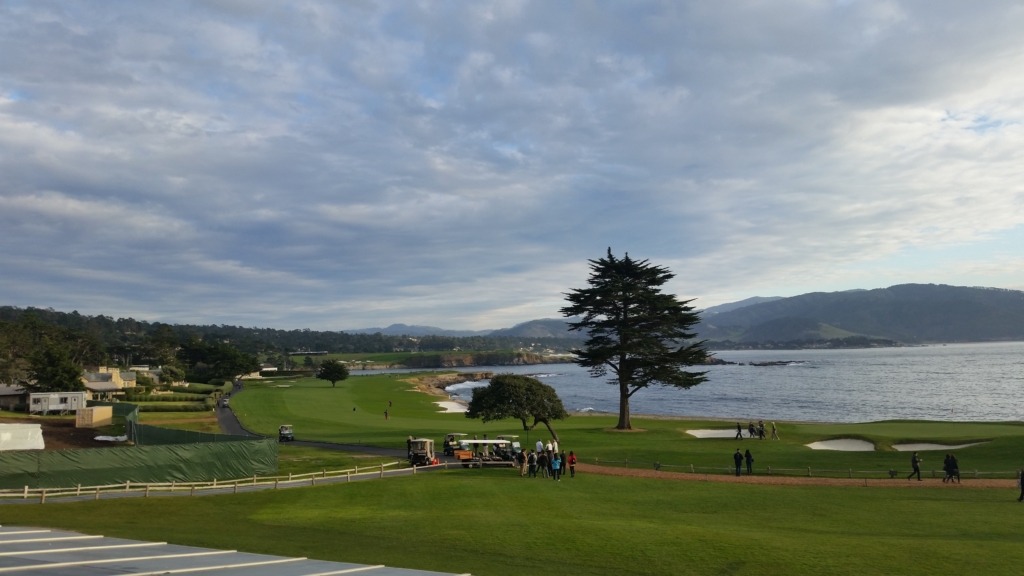 Other points of interest:
Head to Carmel-by-the-Sea to check out the beautiful white sand beach and shops.
Grab a
sandwich
for a little picnic near the lodge at Pebble Beach.
Check out the amazing homes around the 17-mile drive.
Thanks Alyssa!!
READ NEXT: