I'm soooo glad I spent 2 nights in Mendocino. I seriously thought I'd made my rounds through most of California in the last 5 years of living in San Francisco until I realized I hadn't really explored the Northern Coast at all! Luckily my girlfriends hadn't either so we decided to hit the road and spend 2 nights in Mendocino California.
Here's what we did in 2 nights:
Day 1:
We left after work on Friday around 4ish and made it to Mendocino around 7. It's about a 3 hour drive from San Francisco if you take Highway 101.
We checked in to our cute B&B at the Sweetwater Inn & Spa and then went to the restaurant Flow for an amazing seafood and farm fresh meal.
Day 2:
We woke up early to a knock on the door from our B&B owners who brought us muffins on our doorstep from the popular GoodLife Cafe & Bakery. CUTE!
It was foggy and rainy again so we decided to head to Fort Bragg for breakfast at the Wizard of Oz themed breakfast spot, Eggheads. The food was incredible (highly recommend it)!
While waiting for our table, we stopped at the cafe across the street called Mendocino Cookie Co. Here I got an amazing Vanilla Latte with coconut hemp creamer. I hadn't heard of the 'hemp creamer' before, but it was soooo good.
After breakfast we headed over to Fort Bragg's famous Glass Beach.  Glass Beach was weird…. at least to me.
I seriously thought there would be huge chunks of glass on the sand, but instead they were little tiny rock size pieces of glass. A little anti-climatic if you ask me.
The fog started to lift as we moved on from Glass Beach and the day started to become beautiful!
We decided to take a turn off sign to check out the Point Cabrillo lighthouse on the coast.  This lighthouse happens to be only 1 of 5 working lighthouses left on the California Coast. This is cray!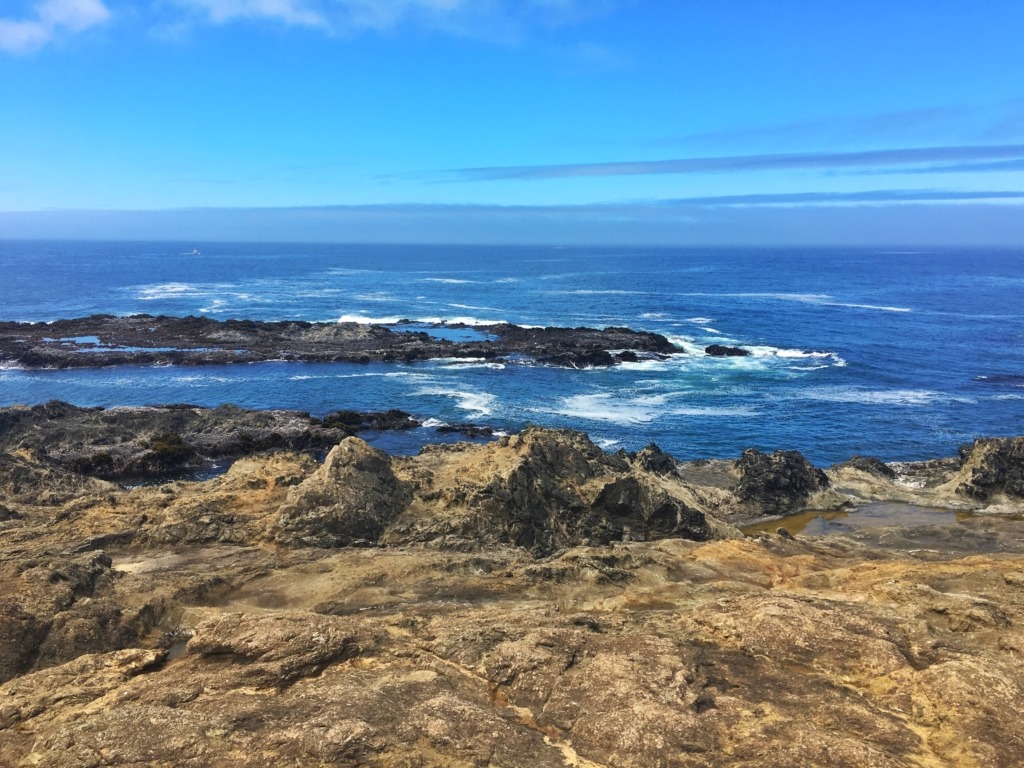 After checking out the lighthouse we realized it was definitely time to go wine tasting. DUH. It was then time for Anderson Valley which I didn't even know existed until this weekend!
We first stopped at Handley's Cellars and sat outside in their adirondack chairs and bought some amazing wine. I particularly loved their Syrah and their free tasting!
After hanging out here for a bit we went to the PennyRoyal Farm and Cheesestead which is technically located in Boonville.
The goat cheese selection here was to die for! They gave us a bunch of different fruits, sauces and jams to try them with and boy were they good.
YUM.
Next stop, spa time at our B&B.
This was the perfect way to close out the day.
Mendocino Cafe was our final stop for dinner. Its sister restaurant is Flow (above).
Day 3:
Before heading back to SF we enjoyed another welcome basket from the GoodLife Cafe & Bakery and then decided to actually go to GoodLife to get coffee and breakfast.
After breakfast we decided to take a quick walk down to the beach from the old church. How cute is this?
One of my favorite stops on the trip was, Bowling Ball beach. I particularly liked it because there were tons of large bowling ball circular rocks to climb on and tide pools all over.
We climbed on them and enjoyed checking out the tide pools. We even saw a little hermit crab!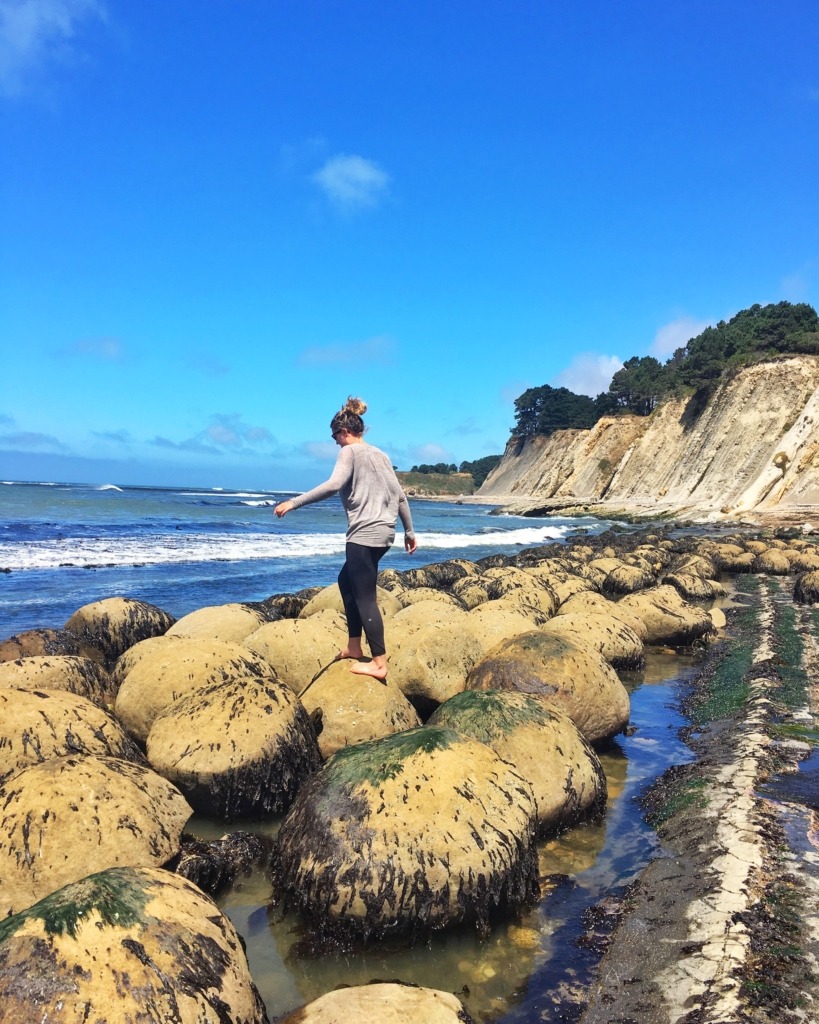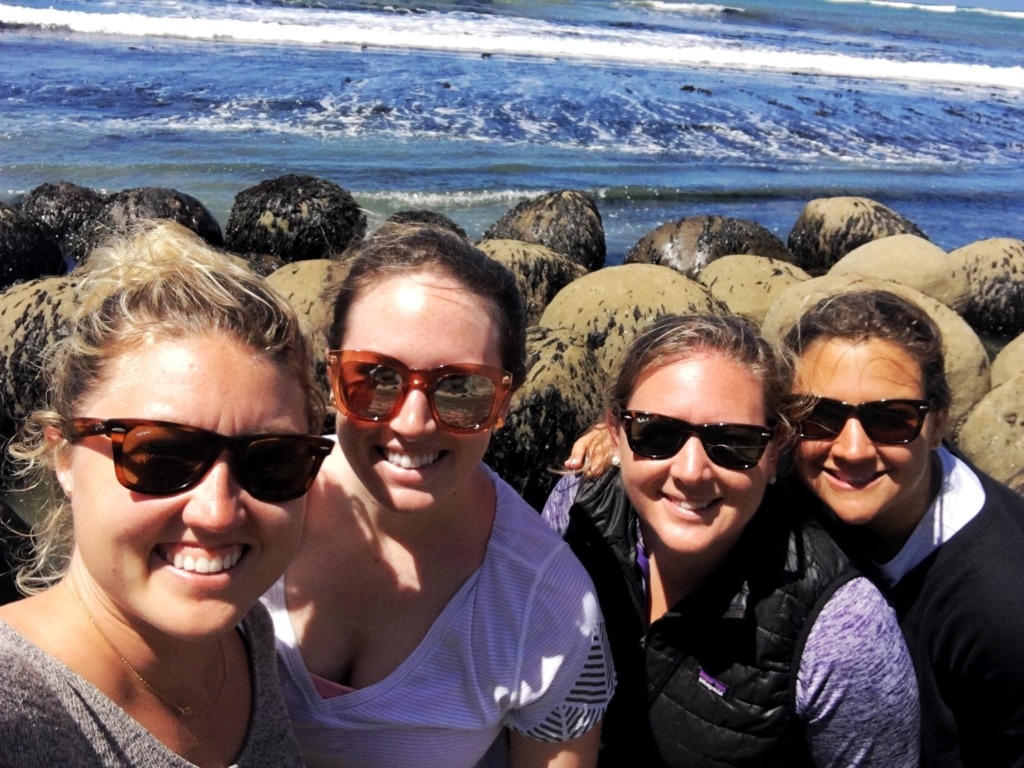 The cool thing about Mendocino is it's very laid back and most of the B&B's have a spa and the atmosphere is very chill. This was exactly what I wanted in an escape from San Francisco for the weekend! I definitely recommend this for a couple or a relaxing weekend getaway from the hustle bustle of the city.
I recommend spending 2 Nights in Mendocino. It's the perfect place for a weekend getaway!
READ NEXT:
7 Incredible Things to Do in Yosemite National Park
21 Stops to Make on the 17 Mile Drive in California