Ljubljana, Slovenia wasn't even on my radar until I came on my around the world trip and met people who told me it was an incredible place. Even after talking to them, I didn't know what to expect. I didn't even know how to pronounce the city! For the record it's pronounced (Loo-blyah-na), at least in my American accent. 🙂
After arriving in Ljubljana I fell in complete love Love LOVE with this city. I don't think anyone can come here and not like it!
Ljubljana is the capital of Slovenia, but only has about 300,000 inhabitants.They still get concerts and festivals like capital cities in Europe do, but without the crowds and congestion. Ljubljana is also the winner of the 2016 Green Capital of Europe award and it's obvious why. The main center has totally been closed off to cars and their recycling and composting is on point.
Ljubljana was love at first site and I seriously didn't want to ever leave this beautiful city.
8 Things You Can't Miss in Ljubljana Slovenia
Here are my 8 Things You Can't Miss in Ljubljana, Slovenia:
Walking, Biking, or Boating Tour of the City
The Visit Ljubljana Tourism Information Center is an amazing place to start to get your bearings and find out what there is to do in the city. I got a great tour from one of the guides at the center.
The city also has a free walking tour which, in my opinion, is an awesome way to get your bearings in any city. You can also purchase a Visit Ljubljana card that gets you into a lot of different sites in one packaged price. Many European cities are providing these cards now and I'm into it! I talk about the Ljubljana card a little more below.
The Central and Indoor Slovenian Farmers Market
The tourism office happens to be right next to the central farmer's market that is open all year round, rain or shine. It's full of local grown produce, flowers, shoes, clothing, you name it! Across the way you'll see market stalls along the river that are built into the wall. This wall used to be the wall to the city in medieval times. Don't forget to walk inside the indoor market as well! You'll find lots of grains and baked goodies inside.
Slovenians also pride themselves on fresh produce, bread and meat, so everything is extremely fresh. They also have a milk station where you can get fresh milk right in the main market area. Farmers bring it fresh every day!
If you're there in the spring thru fall months then be sure to go to the Open Market every Friday from March to October where you can go to different food trucks and get cuisine from all over the world.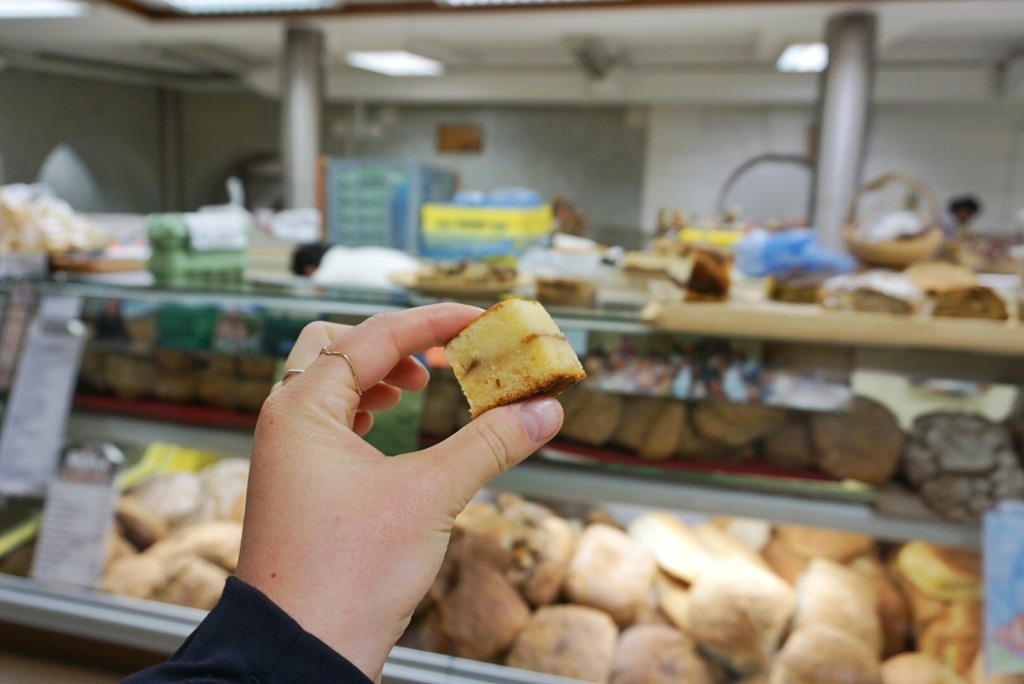 Festivals and Events
Because Ljubljana is the capital city of Slovenia, they have many things going on at all times! While I was there they had the Pivo and Burger Fest (pivo is beer) and normally would have had their Open Market with tons of food vendors, but it rained. Be sure to check out the different events happening while you're there.
In the past, Slovenians only had access to lager beers which they naturally got sick of after a while. Now that they can brew their own, craft brews have become extremely popular and you can find little brewery shops everywhere in Ljubljana.
Dragon Bridge

I had seen photos of the dragon bridge while researching Ljubljana and was so excited to actually step foot on the bridge! Dragons are the main symbol of Ljubljana and this bridge has become a popular point of attraction for tourists. It's beautiful so I can see why! Normally the river is the same exact color of the dragons (my favorite color), but in the fall months the run-off makes the river a bit more brown. On your walking tour you'll get a history of the dragons and why it's the symbol of Ljubljana.
The Cafes & River
Cafe life in Ljubljana is unreal. It rained one day I was in Ljubljana so not many people were out and about, but the next day when the sun was out EVERYONE was outside at the cafes even though the weather was pretty chilly. So many cafes line the river and all of the locals come outside to drink their espressos and smoke cigs along the water.
It's a huge part of the culture here and the actual insides of the cafes are much smaller than the outside. I loved this cultural aspect about the city. Most cafes also serve alcohol and food so you can come at any time during the day and pretty much get whatever you want. A few cafe recommendations: Cafetino, Slovenksa Hisa, Cafe Cokl
The Ljubljana Castle
The castle (like most castles in Europe) is atop the hill behind the city and can be reached from the city center in about a 15 min walk. I walked up to the castle and it was rather steep, but there's also a cable car you can take up and down. I recommend going up to the castle mainly for the views of Ljubljana. The inside of the castle had a few museums, wine shops and spots to see what the castle looked like in olden times. I normally like castles that are all set up like they once were so this castle was a bit of a change from what I'm used to. They also have walking tours of the castle and audible tours inside the castle for a small fee.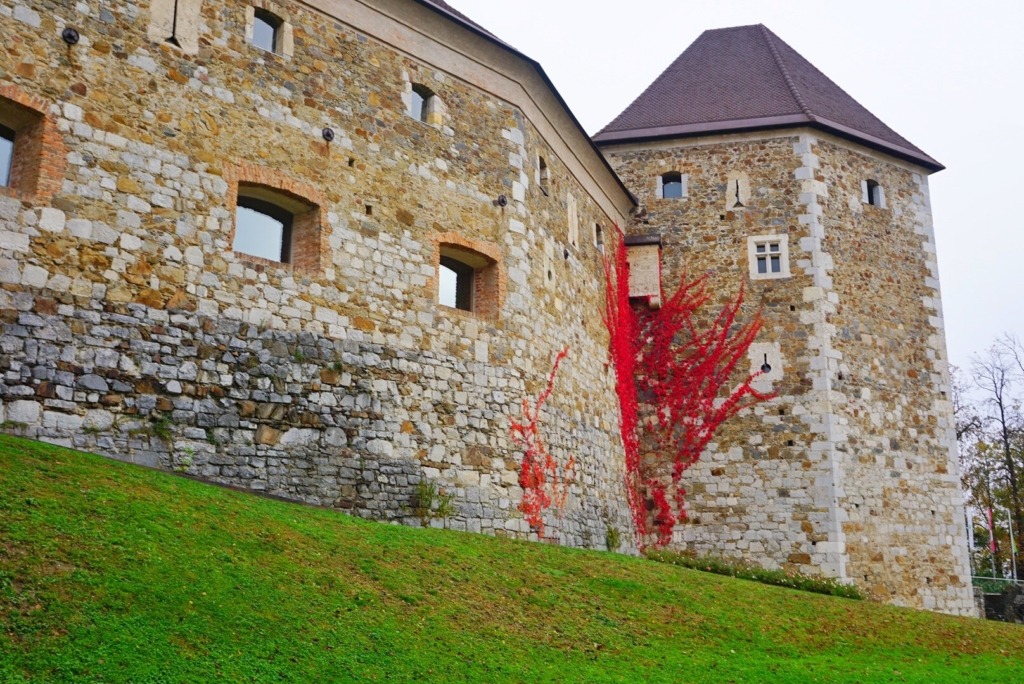 Metelkova District
I couldn't believe my eyes when I got off the bus and started walking to my hostel through the Metelkova district. It's a city within a city COVERED in art and graffiti. The entire area is very culturally diverse and artisic and they throw crazy parties on the weekends. There are also bars and art installments all over. It's definitely somewhere you must visit! You'll also be able to take a walking tour of the graffiti of Ljubljana if you're into that sort of thing!
I got lucky and stayed in this district at the Hostel Celica which is an old Yugoslavian prison. It's located in the heart of the Metelkova. More info about my stay here!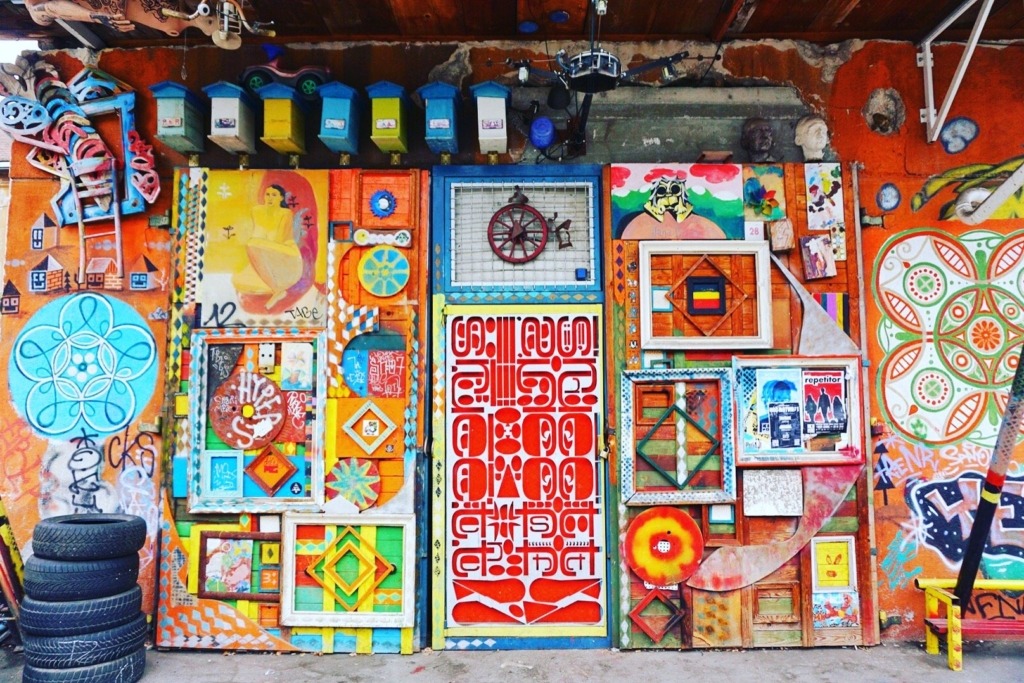 St. Nicholas Cathedral
Almost all of the churches are amazing in Europe. This one is especially cool because of the doors of the church. It's also worth a walk through because of the incredible architecture.
Getting Around Ljubljana
Ljubljana is super walkable and you can walk to most places you want to see without having to deal with cars.
Their public trans system is also super easy.
Thanks to Visit Ljubljana, I got to try the Visit Ljubljana Card which was pretty awesome! First of all it gets you free wifi in the whole city which was key for me since I didn't have data on my phone turned on. You also get free entrance into most of the museums, art galleries, the zoo, the castle and free public transportation, boat ride, biking and walking tour. All of this is included for 24 hours at 20.70 euros. They also have a 48 hour and 72 hour option if you're there longer.
What do you think about the things you can't miss in Ljubljana? Would you visit? I sure hope you would 🙂
Thank you so much to Visit Ljubljana for graciously hosting me in Ljubljana. As always, all opinions and thoughts are my own.
PIN IT: