Most people know there are a lot of good hikes near Boise, but it took me a while to find my go-to places. There are some trails that are better in the winter, some that are better in the heat of summer, and almost all of them are amazing in the spring and fall (as long as it's not too wet). What I love about these hikes is that they are all easily accessible and full of natural beauty. Dogs love these trails too! So feel free to bring your best four-legged friends along. Here are my favorite hikes near Boise!
This is a dog-lover's paradise – right at the edge of the North End neighborhood. It's a narrow valley with a wide trail down the center and single-track trails along the ridges. Dogs are allowed off-leash and sometimes it feels like a giant, wild dog park. If you don't want a ton of dogs in your face, though, I highly recommend walking up along the ridge lines. I usually do an hour-long easy hike starting on the left ridge, circling around, and coming back on the right ridge. This trail can get a bit hot in the heat of the summer, so my favorite time to do this is after work right before sunset. The views of downtown Boise are amazing and sometimes I hear (and see) a coyote!
Stack Rock trailhead is just about 25 minutes outside of the North End of Boise (up Bogus Basin Road) and transports you into the wilderness. It is in a cooler alpine climate, so I like to do this trail in the summer. There is a good amount of shade for those hot days but also some open, stunning vistas, so bring SPF and water. I also LOVE this trail in the winter – it becomes a beautiful snowy, winter wonderland and is really a fun getaway from the city. The entire trail is a little under ten miles, so if you are not feeling up to the whole thing (and I'm usually not), just turn around and head back when you're tired.
This trail is all the way up Bogus Basin ski resort which you can get to by following Bogus Basin Road. Follow the trail signs from the lower lodge to get to the loop that literally goes around the mountain. It's stunning in the late spring and summer when wildflowers are in bloom. It's also beautiful in the fall when the leaves are changing. This is another ten-mile loop, so be prepared for a full day if you want to do it all.
For a classic Boise foothills experience, I love heading up to the Foothills Learning Center on 8th Street. There are lots of interesting trails and many of them will provide great views of Boise. You can't really go wrong here, but I particularly like the Crestline Trail for its dramatic scenery. While this trail is great during spring and fall (it gets a bit hot in summer), watch out for aggressive mountain bikers who will occasionally fly by at the speed of light. The Foothills Learning Center grounds have some interesting nature exhibits and are fun to wander. If you walk all the way to the back, it connects to some of my favorite Camel's Back Park trails. Look for owls and coyotes, both frequent visitors around here!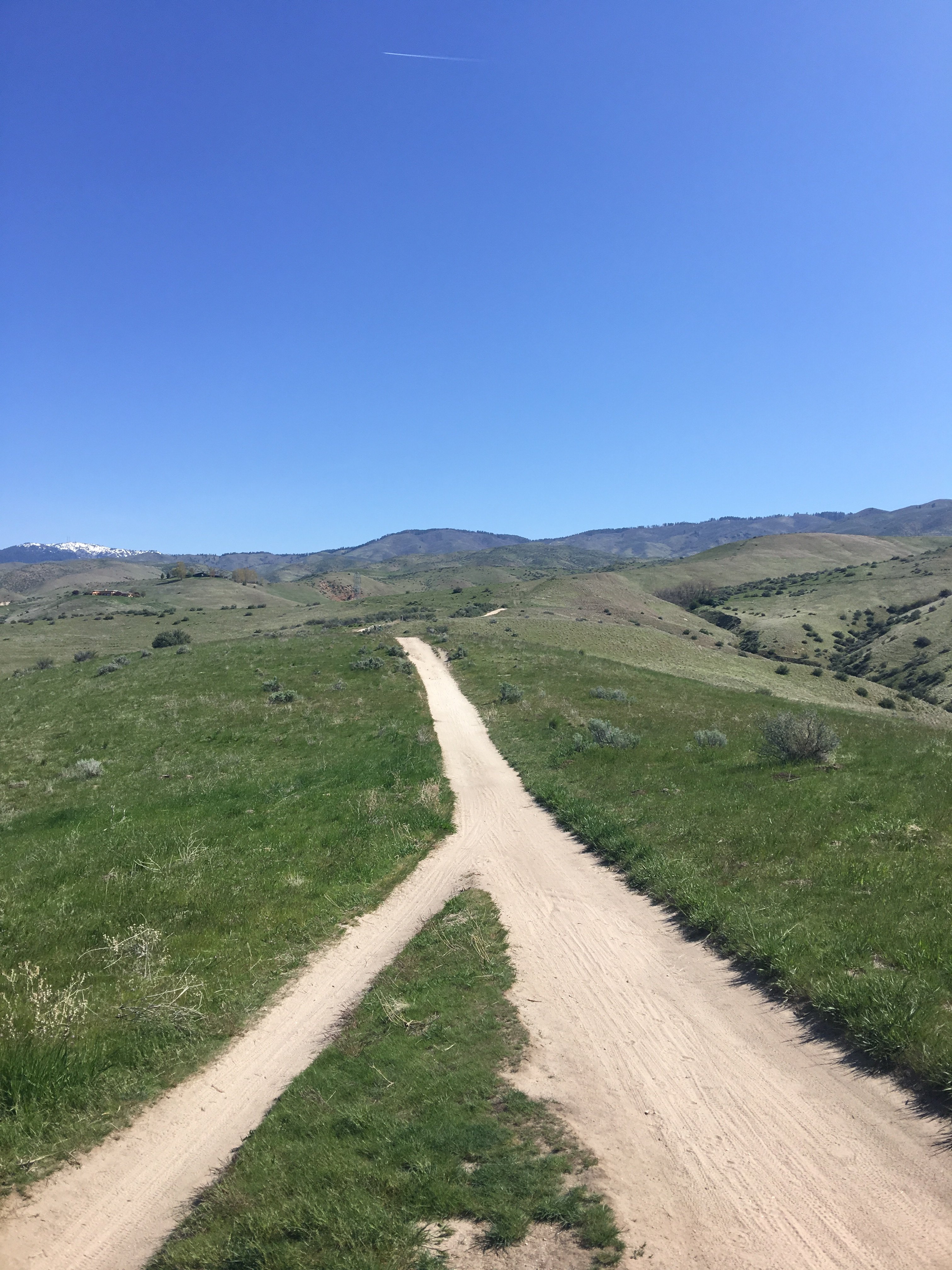 I only recently ventured out in this area and finally learned what all the hype was about! There are a few different loop options here, the longest of which is just under six miles. The trailhead is straight up Collister Road and is very easy to find. You start out walking past someone's private home, which is a little strange. Once you gain some elevation, though, the views from the trail are spectacular! I found this trail to be especially gorgeous in the winter, when the snow-capped foothills really pop.
I love the Dry Creek trail for its ever-changing scenery. It follows a winding stream through narrow canyons, open meadows, and shaded forests. Watch out for rattlesnakes here, though! I have seen a few of them in late spring/summer. I'm also pretty sure I saw bear claw marks on a tree, so this is a great trail for when you're feeling extra adventurous! Despite the potentially dangerous wildlife, it's a beautiful hike in any season.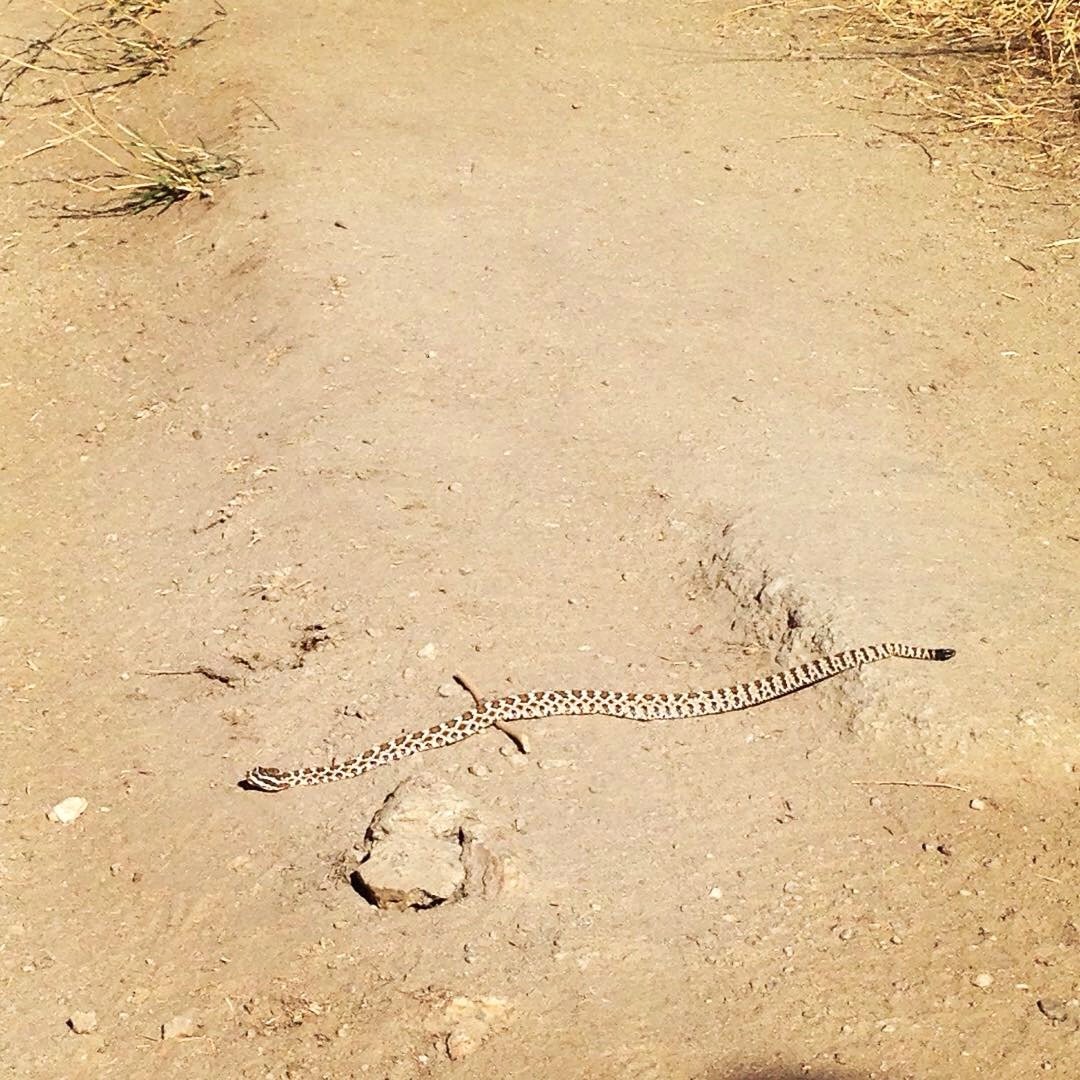 The Corrals trail boasts a nice wide path and expansive views out to the Owhyees. It can be a bit hot in the summer and can also get very windy if there are storms in the area, so I would advise going during cooler times of the year when it's clear out (and taking a windbreaker just in case). I have found it to be one of the best trails to bring dogs thanks to long stretches with good visibility, making it difficult for mountain bikers to sneak up on you and your unsuspecting pup. This is just a short, five-minute drive up Bogus Basin Road.
Want to try one of Boise's most popular hikes? Try the Table Rock hike up to the giant cross on the mountain with incredible views of the Treasure Valley. It's only about 45mins – 1 hour tp hike up depending on your speed, but you will go at a steady incline most of the time. Many visitors opt for this hike because it can be done quickly and easily. You can also drive up here if you're not wanting to hike, but still want to see a gorgeous sunset! It's one of my favorites hikes near Boise mainly because of the views.
NOTE: If you do decide to hike on any of these trails, please make sure you help keep them maintained. Never hike when it's muddy and always step aside if you see a mountain biker come down the hill. As always, pack your trash out to everyone can continue to enjoy these trails.
Hope you enjoyed this list of hikes near Boise! Are there any others I should add to the list that you love?