As if I haven't said it enough, McCall is my favorite place in Idaho. Any time I need to go to my "happy place" I'll think of laying out on the dock by the cabin, water-skiing on the lake, stand up paddle boarding, or going on adventures in the mountains.
I'd been saying to my girlfriends that we should do a girls weekend in McCall for a while and we finally got our shiz together and planned a weekend! Thank god, because it was so relaxing and I needed a recharge!
Below I have a list of our adventures to help you plan your own girls weekend in McCall!
Lake Sports
We went boating, waterskiing, stand up paddle boarding and canoeing during our time in McCall. We even made clay mud masks from mud my uncle found at the bottom of the lake. HA! Water sports are usually the highlight of my trips to McCall and they are easy to rent. You can rent water sports gear from a lot of places in McCall, but I recommend the Mile High Marina.
Food & Drinks
Eat lunch at My Father's Place. Their burger, fries, and shakes are to DIE FOR. This restaurant is a MUST!
Go taste the beer at the Salmon River Brew Co. Try the huckleberry beer. YUM.
Have a wine and a salad or sandwich while playing a game of bocce ball at Bistro 45
Make sure to get the giant 'headsize' cinnamon roll at the Pancake House for breakfast
Go out on the town and hit up Foresters and the Yacht Club. These are the two main bars on the main street and they were surprisingly poppin' on a Friday night!
Go to the famous and favorite ice cream shop, Ice Cream Alley for a cone! You will not be disappointed.
For a nice dinner, go to Steamers for steak.
Have a drink or brunch on the water at the Cutwater at Shore Lodge

Hot Springs
We ventured to a hidden and excluded hot springs called Last Chance Hot Springs. A lot of people told us it was private property and they had shut it down to the public, but we drove over and walked right up to it. No one was there and it was GLORIOUS!! There are a lot of public hot springs in the McCall area as well, check this site for their locations.
Go Hiking
There are 300+ alpine lakes hidden in the mountains around McCall. This means there are tons of incredible hikes! Here's a list of my favorites, but one of my favorite easier hikes is Louie Lake and the views at the top of the lake and mountains are insane. It's the perfect hike for a girl's weekend since it's not too hard and won't take all day.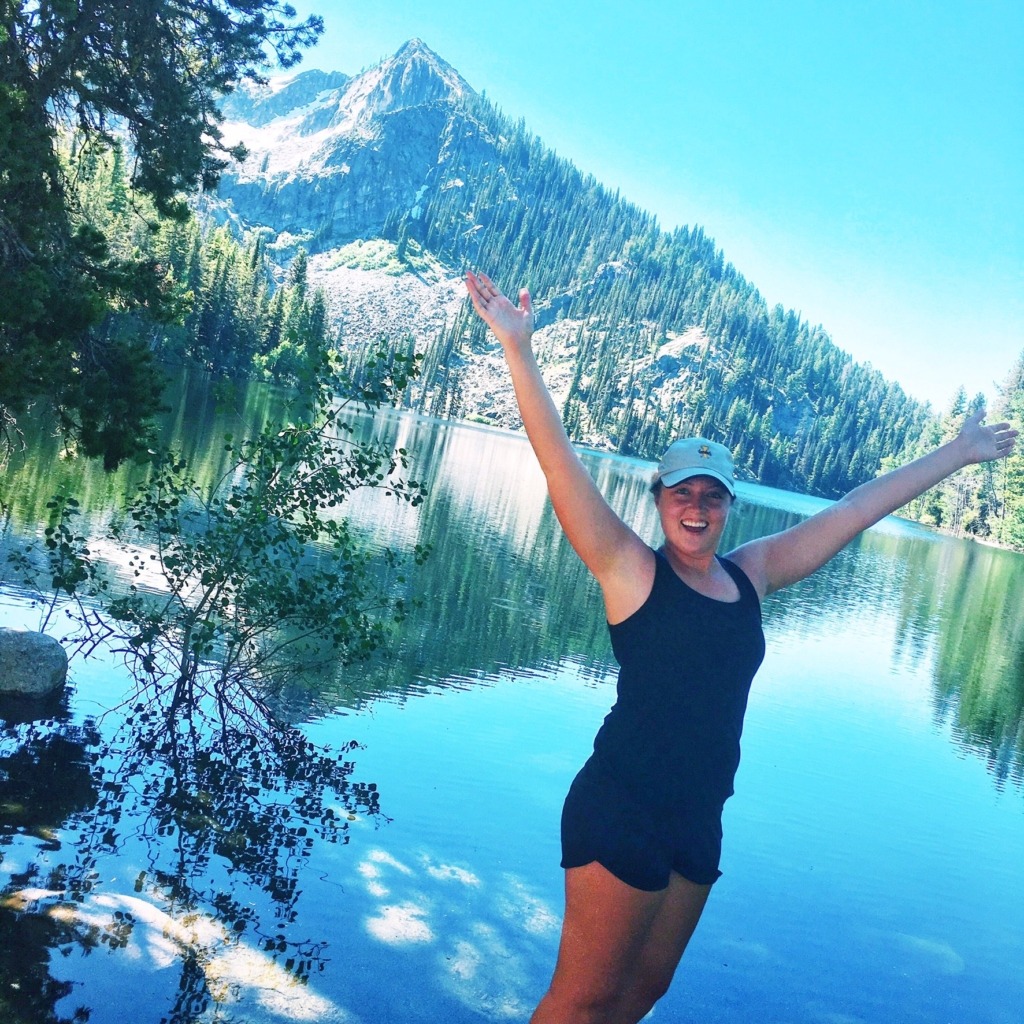 Look out for wildlife!
Keep your eyes peeled because you might see a deer or some other kind of animal! Also, keep your eyes peeled if you drive down Warren Wagon Road because you might see a bobcat sitting outside. He's someone's pet and you can go up and meet him if you'd like…weird? lol Only in Idaho. 🙂


Walk the Swinging Bridge
On the way to McCall from Boise, Idaho make sure to stop over at the famous swinging bridge! It's freaky because you cross over the Payette River rapids, but it's worth it! The swinging bridge is somewhat hard to find, but the correct name for it is the Payette River Suspension bridge -this site somewhat shows you where it is. It's a few miles south of Smith's Ferry, but if you hop in a gas station or ask someone in Boise before you drive up to McCall they should be able to give you better instructions. 🙂 It's kind of scary, but so fun to cross.

Eat & Pick Huckleberries
Huckleberries are a popular berry that grows in Idaho in the summer. They are smaller than a blueberry and a little more sour, but sooo good! Try huckleberry everything! The gift shop in town also has a ton of huckleberry items. I recommend trying 44 North, the huckleberry vodka, and then also trying the huckleberry pancakes and syrup, ice cream and shakes. All are amazing!

Go Horseback Riding
There are a ton of trails in McCall to go horseback riding in the mountains and the views are to die for! I recommend Ya-Hoo Corrals.
Where to Stay
Whenever I go to McCall I stay at my grandparent's cabin, but for a girls weekend in McCall, I highly recommend staying in a cabin rental by or on the lake! If you book an Airbnb cabin rental, be sure to use my code for $40 off.
Another option if you are able to splurge is to stay at The Shore Lodge. It's a beautiful resort located right on the lake and close to downtown McCall.
Read Reviews | Book Your Stay at Shore Lodge
Anything else you want to add to the list of things to do for a girls weekend in McCall Idaho? If you're looking to have a bachelorette in McCall, be sure to add some of the above to your activity list! Also, check out my girlfriend getaway guide to Sun Valley Idaho if you're heading that way.
READ NEXT:
8 Best Hikes Near McCall Idaho
What to Do in McCall Idaho in the Winter
The 12 Best Places to Visit in Idaho
My Favorite Place to Visit in Idaho