Sun Valley is known as one of the best ski resort towns in the Northwest and was actually the first ski hill in America! Every winter, major celebrities and ski families come to Sun Valley to enjoy the sunshine, powdery snow, and amazing winter activities the valley has to offer. It's one of my favorite places to visit in Idaho and I highly recommend going in the winter because of all the fun snow activities—and of course aprés ski!
The Best Winter Activities in Sun Valley Idaho

1. Ski or Snowboard on Bald Mountain or any of the Sun Valley Ski Resort hills
Sun Valley is known to be one of the steepest and toughest mountains in the Northwest and it's no joke. Bald mountain is massive and really fun, but not for the faint of heart! If you're like me, you'll probably be sore afterwards. If you want something a bit easier, try Dollar mountain!
2. Snowshoe or cross country ski at the Nordic Center.
You can also do an animal tracking class on snowshoes at the ERC! I did this last time I was in Sun Valley and I highly recommend it—I learned a ton.
These sleigh rides are so fun and beautiful! Take a ride from the Sun Valley Lodge and end up with a cozy dinner at Trail Creek Lodge.
(via)
You'll skate where some of the most famous ice skaters have been!
You must get a dirty martini and their famous prime rib. They don't take reservations and get pretty packed in the winter, so be prepared to wait in the bar, or get there early to guarantee a seat.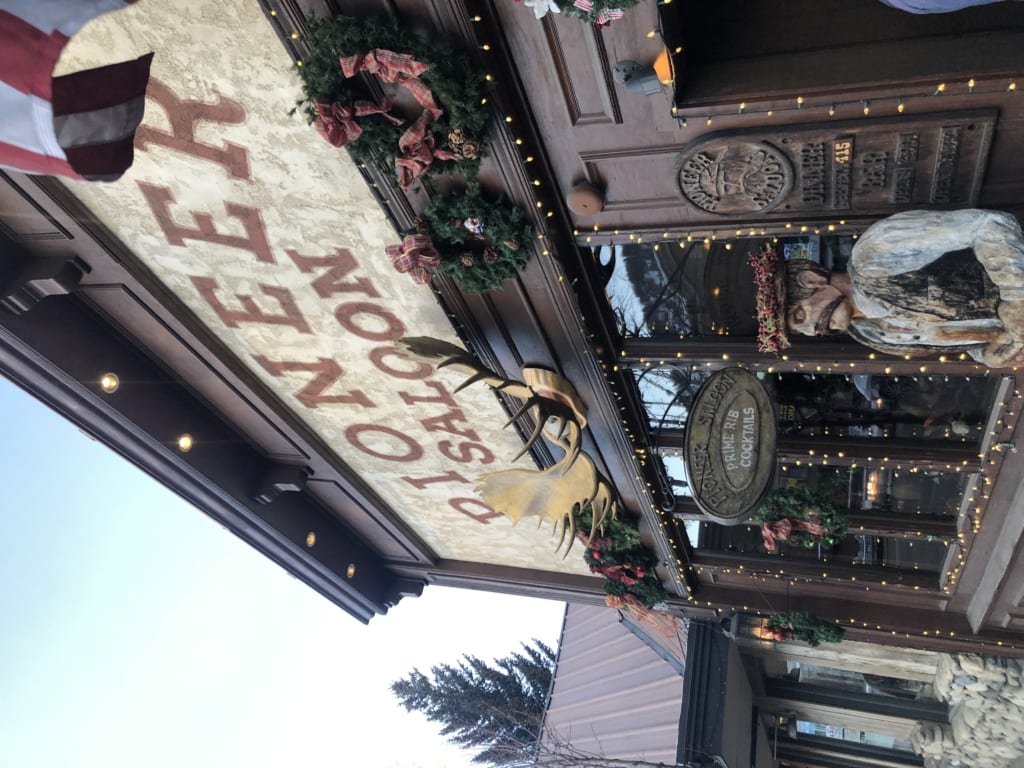 6. Take a walk around the Sun Valley Village
Be sure to check out all of the ice sculptures, and cute Austrian inspired shops in the village. Also, make sure and stop by the pond and the large sun sculpture in front of the lodge. My fave!
7. Head over to one of the many hot springs in the area.
Hot springs are a special treat in Idaho. If you decide to go, just make sure you clean up after yourself and be kind to the wilderness. 🙂
8. Grab a drink and aprés ski
Listen to the live music at Whiskey Jacques or check out my post on Visit Idaho to see my entire list of best aprés ski spots in Sun Valley!

10. If you're there during Christmas time:
Get a tree permit and cut down your own Christmas tree
Grab hot chocolate and cookies at the Nutcracker on Ice at the Sun Valley Lodge on Christmas Eve
Watch the Christmas Eve fireworks and Torch Parade
NOTE: If you're in Sun Valley for a girls' weekend, be sure to check out my post about a Girls' Weekend Guide in Sun Valley Idaho. Some of my tips are for a summer trip, but there are still tips that work for a winter girls weekend!