One of the highlights of my girl's weekend trip to Palm Springs was going on a hunt for the colorful doors of Palm Springs!
Finding the colorful doors wasn't very hard because almost every door was colorful, but I had such a fun time with my roommate searching around all the different posh neighborhoods for the best doors and homes.
Here are some of my personal door favorites. Also, below I tell you the secret neighborhood where you can find tons of doors…especially my favorite pink door right hereee…
READ MORE: A Girl's Weekend Guide to Palm Springs
READ MORE: 8 Fun Things to Do in Joshua Tree National Park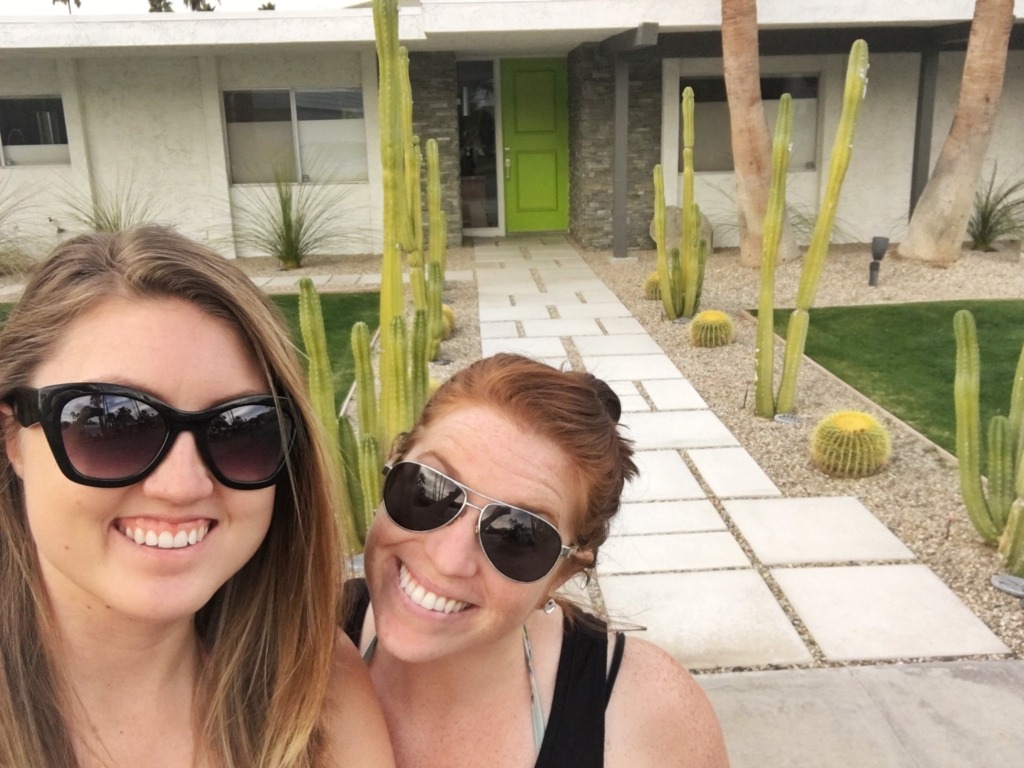 How do you find the best colorful doors of Palm Springs? Visit the Indian Canyon neighborhood in Palm Springs. All you have to do is drive around or walk around and you'll find a ton!
READ NEXT:
A Girl's Weekend Guide to Palm Springs
8 Fun Things to Do in Joshua Tree National Park
The 12 Stops I Made While Driving the California Coast
12 Hours in San Diego
PIN IT: