My Top 10 In-Flight Travel Essentials
1. Head Pillow.
I always, always bring a head pillow. I've realized that, now, if I have a head pillow I can pass out when i'm tired so much quicker than if i don't. I get the one that squishes up really small so you don't have to haul around a big boomerang the whole trip. I currently use the Evolution Pillow and you can find it at most airports. I just love that it folds into a bag for easy carrying and is made of memory foam. 🙂
2. Scarf/Pashmina/Mini-Blanket
I love bringing a scarf or mini blanket like this and this one. Even if it's a short flight they always crank up the cool air! It's so nice to know you have something in your bag to keep you warm just in case. Scarves also double as padding for your DSLR camera if you happen to bring that on the plane as well.
3. Water bottle.
I'm telling you, planes are made for dehydration. I always bring an empty water bottle to the airport and fill it once I get thru security. Or I just buy one at the airport and I never regret it. Swell water bottles are great for keeping water cold or hot and Camelbak has a great filtered water bottle here. I chug water on a plane to avoid feeling like complete shit when I land. I always request an aisle seat for this exact reason…so I can get up and go when I need to.
(via)
4. Heavy Clothing.
It's best to wear your heaviest items on the plane so you have more room in your suitcase. Yes, everyone probably tells you to do this, but it's worth the extra space in your checked bag. I always put my coat in the top compartment and take my boots off for the flight and pop them up there as well.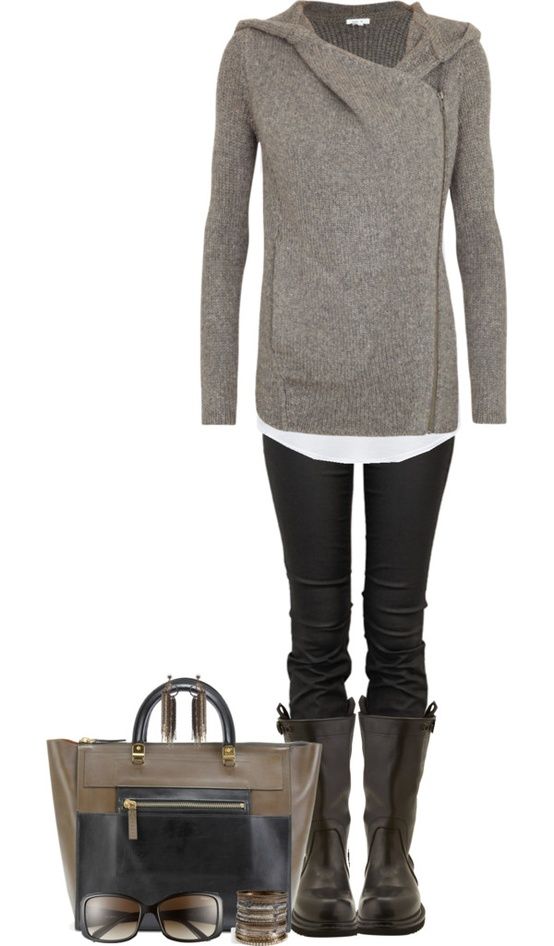 5. Thick socks.
Again, maybe I'm just a weirdo, but it's so nice to have socks like these when that cold air is accosting you the entire flight. You can also walk around if they are thick enough without worrying about getting gross stuff on the bottom of your feet.
6. Chapstick, face wipes, small lotion, mints/gum.
It's the little things in life. My lips and hands get super chapped in planes because of the air circulation. I love when I know I have chapstick and lotion for landing or part way thru the flight when I can't stand the chappy feeling. My favorite lotion for a flight is the L'Occitane Shea Butter Hand Cream.
It's also nice to be able to wash your face easily with wipes, especially on a red-eye or international flight. Mints and gum are a no-brainer especially if you take a little cat nap. I love the Doterra peppermint beadlets for making my breath fresh. I'll also sometimes bring a Sephora facemask for a long haul flight.
(via)
7. Contact case and glasses.
This is if you have them. I have both so I try to pack them if I'm taking a long flight. It's awesome to change out of contacts to glasses if I'm about to slumber for a while.
8. Electronics or book.
I usually bring my Ipad because I enjoy reading it and it packs flat. I load it up with my Spotify music and a bunch of games in case I don't want to read. I also always pack my phone and charger plus my MacBook Pro when I'm traveling for work.
9. Headphones.
I always try and remember my headphones. These are great even if you don't want to watch a movie/listen to music because they can act as earplugs to drown out the crying baby behind you.
(via)
10. Snacks.
Maybe my most important one here. I always am hungry and some airlines don't even give you a single snack anymore! I usually try and pack myself a few healthy snacks since I know once I get to the airport it's mostly going to be junk. I like to pack a few Lara Bars, almonds and a piece of fruit to get me through the flight.
Did I get everything?
What else do you usually pack in your carry-on for in-flight travel?
Read Next: