New York City in the summer is incredible. After visiting once, you'll realize there's enough here to explore during your entire lifetime. It's also a lively city to visit at any time of year, but summer is especially great because of all the outdoor activities. Yes, the weather can be pretty warm and humid. But there's no shortage of things to see and do in New York City in summer.
Top Places to See and Things to Do in New York City in Summer
Between festivals, visiting traditional sights, and simply soaking up the atmosphere, you definitely won't run out of summertime options. Here are JUST a few places to see in New York City in summer!
1 – Go to a Yankee's Game
There's nothing better than sitting outside eating a New York hot dog while enjoying a baseball game in the heart of the summer. That is why you should head over to Yankee's stadium when the team is playing at their home field. Be sure to grab tickets in advance since the Yankees are quite popular with New Yorkers!
You can even take a tour of the stadium to learn the history of the 27-time World Series Champion New York Yankees!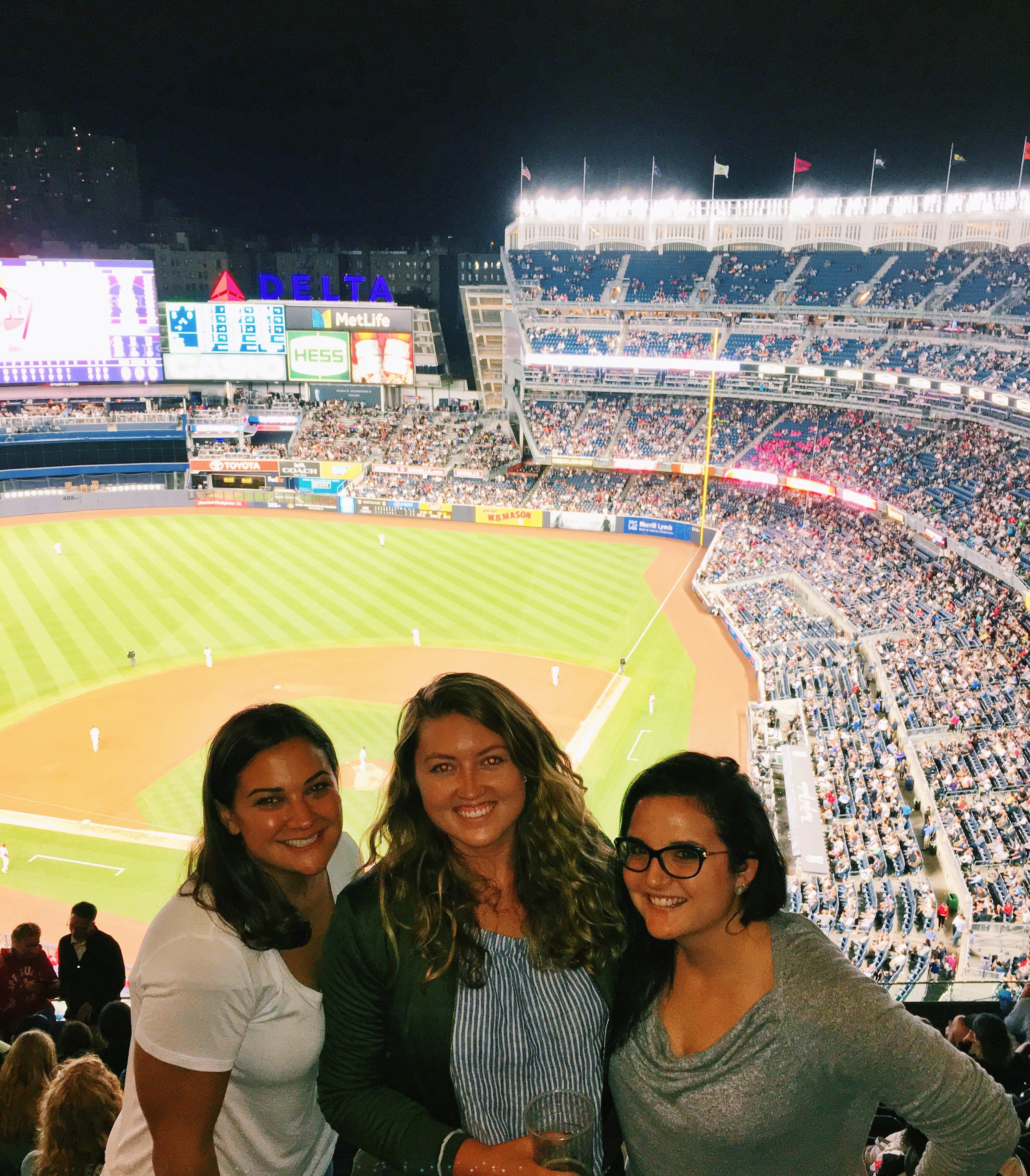 2 – Have a picnic on Little Island
Little Island is a fairly new public park at Pier 55 in the Hudson River Park. It's an artificial island made into a really neat park area! There are vendors and great grassy areas to hang out on!
It's right across from the Chelsea Market, so you can grab some lunch and bring it to Little Island if you'd like for a picnic. The park is free to get into, but just keep in mind they aren't open 24/7, so you'll want to check their times on their site before visiting. Right next door, you'll also find City Winery, a fun stop while in the area!
Even if it's raining like it is for me below, it's still cool to check out! 😉
3 – Take a stroll through Chelsea Market
I like to go to Chelsea Market every time I'm in NYC. It's a glorified food hall that is super fun and hip. I love coming here to get a sandwich or lunch before heading out to explore. It's located in NYC's Meatpacking District and is near Little Island. If you decide to walk to the High Line, it's a great stop along the walk!
4 – Visit the Vessel at Hudson Yards
Just down the High Line from Chelsea Market and Little Island is the newish Vessel structure at Hudson Yards. Some people call it honeycomb because it looks like a giant, well, honeycomb! You can get a photo in front of it or go up inside it for a new perspective of New York! Inside this interactive artwork, you'll find a spiral staircase to help you enjoy a new perspective of New York!
5 – Walk or bike across the Brooklyn Bridge
Instead of gazing at this architectural wonder, why not take a walk across it instead? Summertime is perfect for enjoying the bridge as the breeze comes off the East River. The bridge connects Long Island with Manhattan Island, which is another reason it is so popular, especially for NYC commuters.
After you are done walking across it, spend some time enjoying Brooklyn Bridge Park. The park is nestled next to the water and is home to plenty of well-kept walking paths. You can normally find food trucks here, serving up some NYC Gyros or hot dogs.
After fueling up, I recommend catching a cab and extending your day trip into Brooklyn after walking the bridge. Try some of the trendy restaurants in this area and explore popular places such as Prospect Park.
Check out my blog post to see other wonderful ways to explore the Dumbo/Williamsburg area in Brooklyn by bike!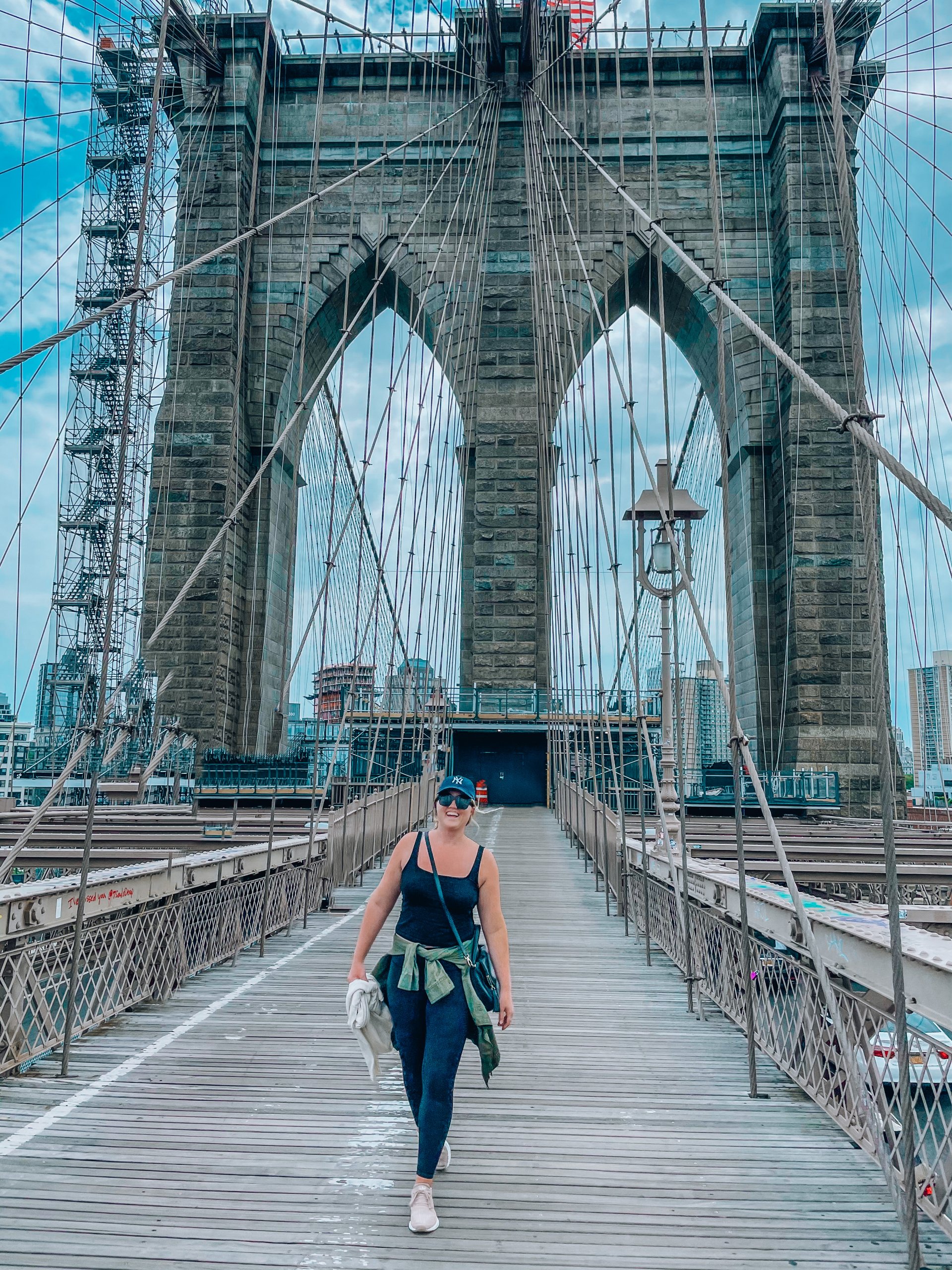 6 – Walk the High Line
Walk one of the coolest, newer parts of the city, The High Line. The High Line is a public park that was built on a historic freight rail line elevated above the streets on Manhattan's West Side. Take a walk along the walking path, where you'll uncover new restaurants, street vendors, food markets, and great views of the city below and above! There is also plenty of art, plants, and nature for you to marvel at.
Some of my favorite High Line features are the Donald Pels and Wendy Keys Gansevoort Woodland area. In the summer months, bright green vines cascade over the railings. You should also check out the Diller – Von Furstenberg Sundeck & Water Feature, which sits between 14th St. and 15th St. This area is great for a summertime visit since you can sunbathe while dipping your toes into the water.
7 – Visit the Statue of Liberty
When visiting NYC, the Statue of Liberty is a "must-do." Aim for an early morning reservation, and if you decide to climb the statue's interior, you definitely don't want to do it during the mid-afternoon. The ferry to Ellis Island will bring you to the Statue of Liberty while offering nice coastal breezes on a hot day.
Then make your way into the Liberty Museum, which opened in 2019. It is a 26,000-square-foot beautifully designed museum that will teach you all about the Statue of Liberty.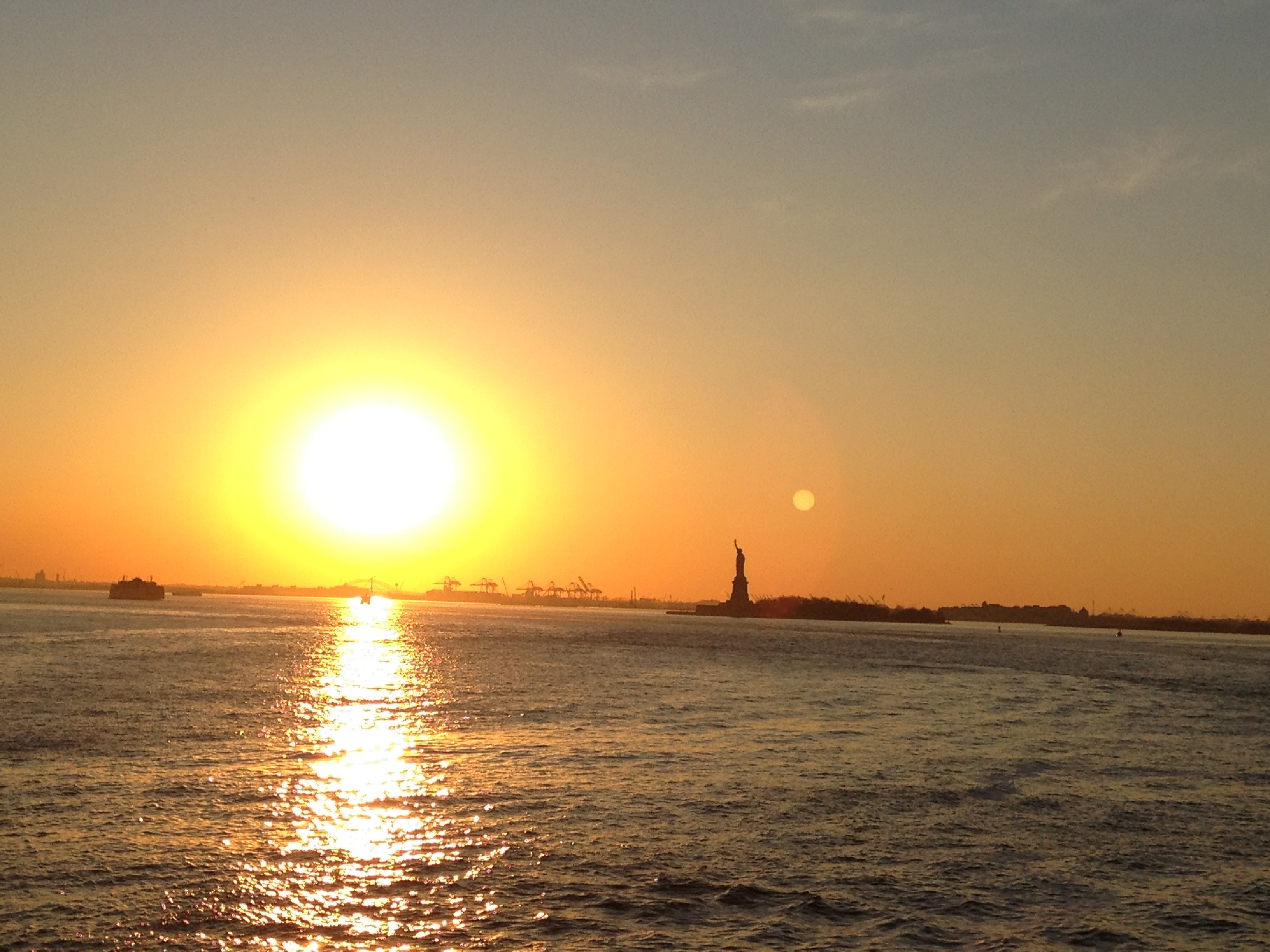 8 – Walk through Central Park
Another "must-do" on most people's NYC bucket lists is Central Park. This breathtaking park has gardens, amazing scenery, and exercise paths for you to enjoy. I recommend being a complete tourist and visiting all of the places where major movies were filmed. This includes Home Alone, Maid in Manhattan, 27 Dresses, Big Daddy, Elf, and Enchanted.
You can also enjoy one of the New York Philharmonic concerts or SummerStage concerts. Or check out "Shakespeare in the Park," which is held at Central Park's open-air Delacorte Theater.
9 – Visit more NYC Parks
NYC has lots of parks, which is crazy to think about since they are nestled around one of the biggest cities in the world. Here are some of my favorite ones that you can add to your NYC itinerary.
Riverbank State Park is a 28-acre state park that was built on top of a sewage treatment facility on the Hudson River. While that may sound a bit concerning, it isn't! They even have a 25-yard lap pool and a wading pool which you can enjoy during your summer visit.
Bryant Park is a little slice of heaven, especially in summer. You can enjoy the Le Carrousel, Outdoor Movie Nights, and even Picnic Performances.
Domino Park in Brooklyn is also a great place to come to see a spectacular view of Manhattan across the river!
10 – Visit fun summer-focused rooftop restaurants and bars
What better way to enjoy summer than to spend it outdoors enjoying a meal and drink at a rooftop restaurant or bar with killer views? Some of my favorites are the rooftop at Eataly and 230 Fifth. But New York City has so many for you to enjoy.
I recommend going to one of them at sunset when you can see the summer sunset reflecting off of the tall skyscrapers. Then, stay until the sun fully goes down to see the endless twinkling city lights. Enjoying this view while dining on delicious food and sipping hand-crafted cocktails is a once-in-a-lifetime experience.
11 – Spend time in one of the many New York museums
Want to beat the heat for a few hours? Then stop by a museum. New York City has over 145 museums, from history, to art and so much more. For Art Museums, check out the famous Metropolitan Museum of Art, or as locals call it, The Met. Then stop by the Museum of Modern Art and the Guggenheim.
History lovers can visit the American Museum of Natural History and the Museum of the City of New York.
If you are looking for quirky museums, then try the Museum of Sex and the Museum of Food and Drink. If you want to take a fun picture of yourself, then go over to Selfie World New York to take advantage of their unique selfie options.
Oh, and don't miss the National September 11 Memorial and Museum. It's so well done and pretty new!
12 – Talk a stroll through Times Square (if you dare *wink wink*)
This is a bucket list item that most visitors want to check off, but it can be overwhelming due to its popularity. However, there are a lot of great shops, Broadway shows, free concert series, and many other summer events taking place in this area.
You can spend your day walking around Times Square. Sit on one of the benches while people watching and enjoy the talented street performers. Or you can shop until you drop at popular tourist spots like M&M'S World New York or Hershey's Chocolate World. After enjoying lunch at Bubba Gump Shrimp Co. or Hard Rock Cafe. Times Square is one of the most magical places in New York City, any time of the day and any time of the year.
13 – Go to Coney Island
New York's quintessential summer landmark is a destination that tops many people's summer to-do lists. With a picturesque view, boardwalk, amusement attractions, and the beach, what more can you ask for on a hot NYC summer day?
Spend your time walking the boardwalk while enjoying a famous Coney Island Ice Cream. My favorite spot is Coney Waffle, Ice Cream, and Sweet Shop, which has been around since the 1940s.
Then head over to Luna Park, which is a small amusement park that has been in operation since 1962. Luna Park is "Home of the Cyclone" and has a Thunderbolt roller coaster. It is a thrilling nostalgic place that should be on our Coney Island day trip list!
14 – Go to Governor's Island
Governor's Island is only open during the warmer months, but you can hop on a ferry and sail across to the tranquility found on this 172-acre island. Enjoy the views of Manhattan or enjoy a relaxing picnic. (Tip: If you don't want actually to go on Liberty Island or climb the statue, you can get stunning views of it from Governor's Island.)
If you're interested in learning more about the city's history, check out a free walking tour.
15 – Visit the Lincoln Center for the Performing Arts
If you want to experience a New York City show, then stop by the Lincoln Center. It is the world's leading performing arts center and showcases 11 resident arts organizations. From music, theater, and dance to film. I recommend seeing what ballets and concerts they have during your visit to New York City in Summer.
It is also just a quick walk to Central Park, which means you can easily check off two bucket list items within one day!
Find other places to see with these great tours:
Best ways to get around New York City in summer
If you're unfamiliar with the Big Apple, you should know that it isn't the easiest city to navigate by car. Throughout the city streets, you'll find gridlocks, complete with cars, trucks, taxis, cycles, and pedestrians, all trying to share the same space.
Planning to drive as you tour the city is probably not your best bet – rentals and parking fees are exorbitant, and if you're not familiar with the city, it can be hard to navigate. Rather than risk getting into a car accident, look to use other forms of transportation.
Subways
This is probably the cheapest and easiest way to get around – be sure to check out the different farecard types – this way, you'll get more bang for your buck. It can also be very hot in the subway in the summer, but also still a fairly efficient way to get around.
Buses
Buses can be an affordable way to get you around the five boroughs of Manhattan. Many subway passes are also allowed to be used in conjunction with buses since they are both run by the MTA.
Taxis
Your most expensive option, but good for short-term trips where you don't want to wait at the bus stop or trek to a subway station.
Rideshare apps
Uber and Lyft are also feasible options – but you'll still potentially get caught in gridlock. Use this promo code for your first Uber ride.
Water Ferries
As stated in the activities above, ferries are a fantastic way to explore NYC and its surrounding areas. You can enjoy the Staten Island Ferry, NYC Ferry, and many more. There is even a water taxi that brings you to Hoboken, NJ, and back.
Bicycles
Since summer is the time to be outdoors, why not enjoy the city's sounds and scents with bike transportation? There are plenty of rental options throughout NYC, but just be careful.
For the most part, most areas of NYC are walkable, but to save time, you'll want to explore your transportation options if you're looking to see as much as you can during your visit.
Great NYC-based apps to download to your phone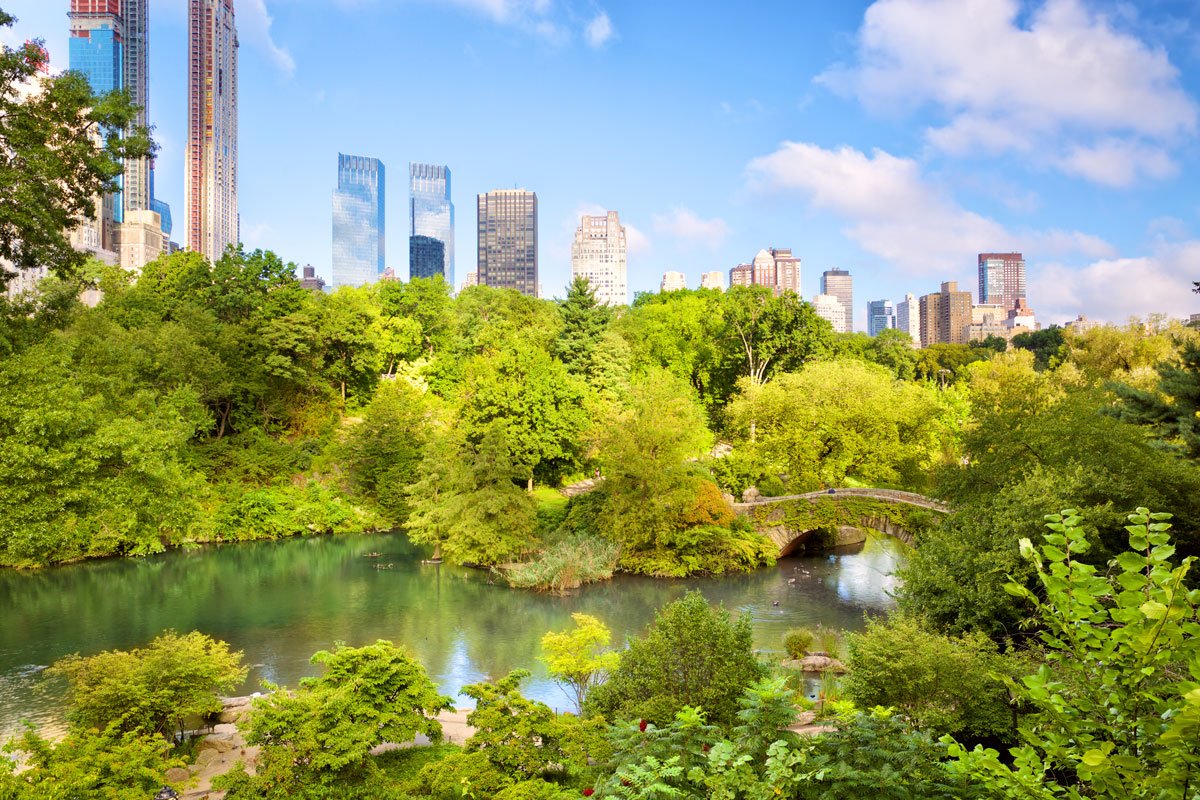 To really maximize your time and money, it's a good travel hack to use apps – both generic and NYC-specific – to help you navigate or find good eats throughout the city.
Airbnb, Groupon, and ChowHound
Use these to help you find good deals on accommodations, attractions, and food.
I Love NY
The official app of New York State Tourism, this application helps you find food, special events, attractions, hotels, and almost anything else you might search. Includes maps and pushes out relevant alerts.
NYC Health Ratings
The last thing you want to do is get food poisoning or otherwise sick while on your trip. NYC health officials offer the NYC Health Ratings app so you can check out which eateries make the grade – aim for those with an "A" rating.

Grade Pending
This app is useful to help you find high-rated food options, along with specific cuisines and in whatever neighborhood you're looking to eat.
Citymapper
This app is a good one to use to help you navigate yourself through the city – plug in what you want to do – your results will highlight maps, transportation options, fares, total travel time, and other useful tips.
Sit or Squat
When nature calls, you want to find a clean restroom. Not always the easiest thing to do in the city. With this app find clean public toilets and learn which ones to avoid.
________
Without a doubt, the heat can be blistering and the humidity high, yet New York City in Summer is a great experience. There is always something to do and see in NYC!