Lately, I've become obsessed with boutique hotels. There's something unique about them without the generic gimmicky vibes of chains. When I found out I was going to be flying to Paris for a short two-day trip, I knew I needed to start figuring out where to stay in Paris. I knew I wanted a boutique hotel and something that would make me feel like I was in Paris. I also wanted something a bit smaller in a great neighborhood and somewhere affordable. When I found Hotel Chavanel, a 4-star luxury boutique hotel in the 8th arrondissement and in the Madeleine district, I was sold.
The first thing I noticed upon walking into the small reception area was the perfume smell of the hotel. It was so nice and made me feel like I had stepped foot in Paris! I also noticed the beautiful aspen tree branches lining the hall leading to the lobby sitting area which immediately created a relaxed ambiance that I desperately needed after a long flight.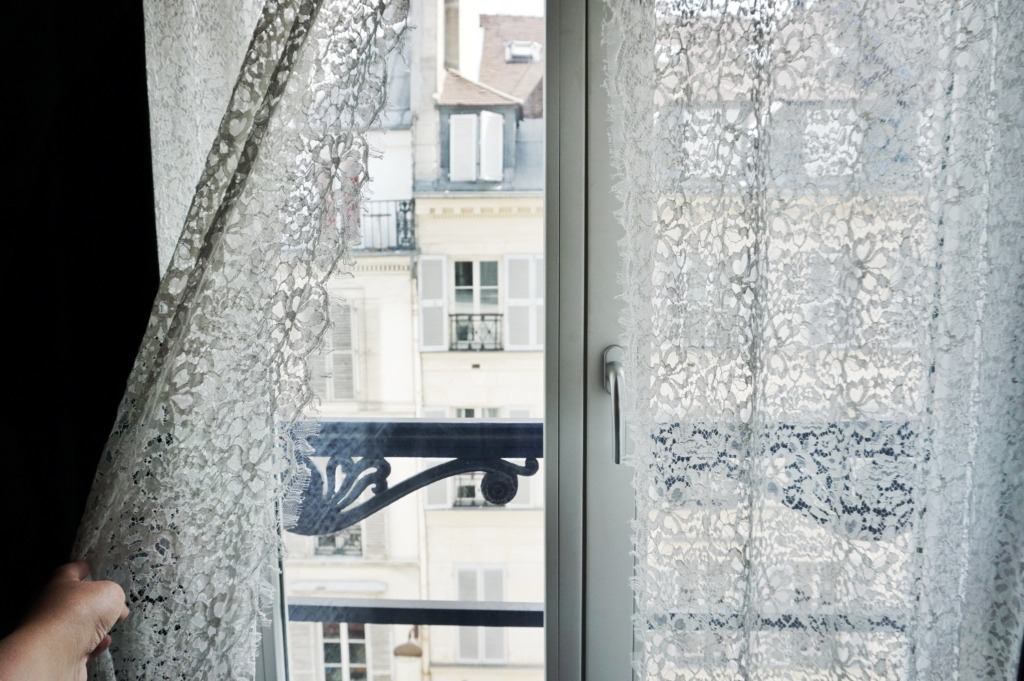 The Room

My room was actually quite large for European standards and although it was just me staying there, it would be the perfect size for 2 adults. Everything was extremely modern complete with designer furniture. Specific Parisian accents such as the lace curtains hanging on the traditional French windows also accented the room. I later learned the room was soundproof which was why I slept like a baby each night even though I slept with both windows wide open enjoying the summer air and the sounds of the city.
Upon entering the room I was greeted with a card from the owner and an ornamental perfume piece to put in my luggage to keep it smelling fresh :). I thought this was such a sweet touch!

Amenities
Breakfast:
The breakfast at the hotel is listed as continental, but not a continental that those of us from the USA are used to. This was something else, complete with eggs cooked how you like them, fresh bread, croissants, yogurts, fruits, prunes, nuts, cereals, homemade cakes and all types of cheeses and meats. Everything was organic and I was pretty much in heaven each morning deciding what cheeses and bread I wanted. On top of all of that, they'll bring the breakfast from the downstairs eating area to your room for breakfast in bed at no charge. ?
Wifi:
The wifi was strong throughout my room and the hotel which was especially good for me to catch up on blog duties. They also give you the password right as you arrive at the hotel.
Bathroom Necessities:
I love when a hotel has a robe and slippers. I've stayed at some without it and I just can't relax as much as I can with a robe. The lotions and potions in the hotel were top notch and their toilet paper was even eco-friendly. I love when hotels make an effort to conserve resources. The shower had a hand-held shower head as well as a rain shower and I felt like I was in a spa.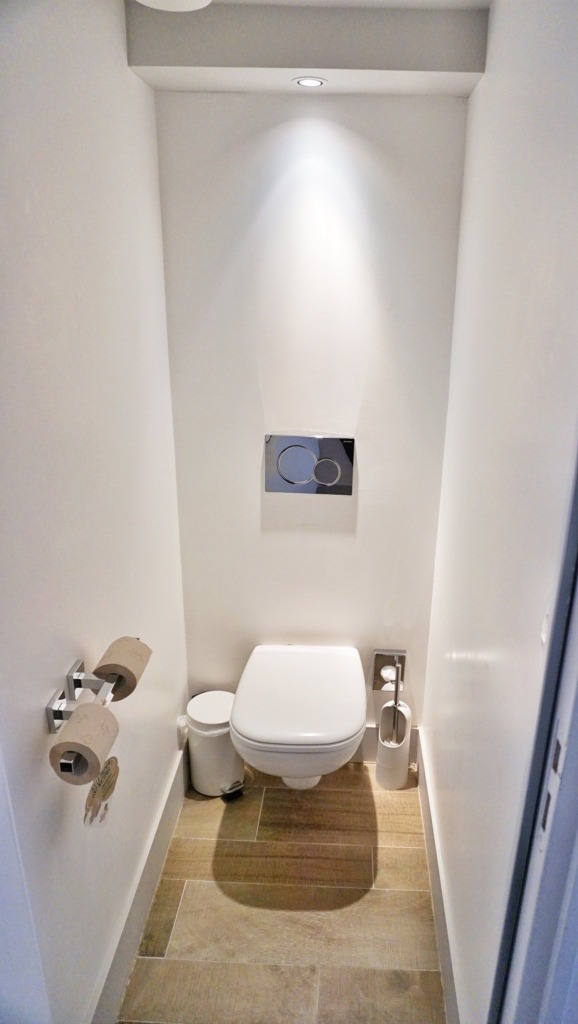 Other Amenities:
-24-hour front desk
-They speak 6+ languages at the front desk so you'll always be covered
-Gift shop
-Luggage storage
-Complimentary French and English newspapers
-Flat-screen TVs with satellite channels in each room
-A minibar in each room
-Ipod docking station in each room
-Air conditioning
-Laundry, ironing, room service and babysitting services are available for a small fee.
Location
The location of the hotel might have been my favorite part. It's located in arrondissement 8 which is right next to all of the best shopping and main tourist attractions of Paris. However, it is far enough the touristy areas that you're still surrounded by local shops and homes instead of large hoards of people. The hotel is about a 1-minute walk from the Madeleine subway line that will take you anywhere you want to go in the city and also located quite near the Tuileries Garden, Madeleine Church, the Laderée and walking distance from the Louvre.
Staff
The staff was incredible! I can't speak French, unfortunately, and they all were fluent in English which made it extremely easy for me to communicate. This is always a plus. The front desk, I later learned, speaks 6+ languages so most people will be covered while visiting.
Price
Rooms at Hotel Chavanel run from approx. $130 a night to $250 depending on the room you pick. I stayed in one of the Deluxe rooms and found it to be the perfect size. The quality of the hotel compared to prices in Paris is incredible and I can't recommend it enough!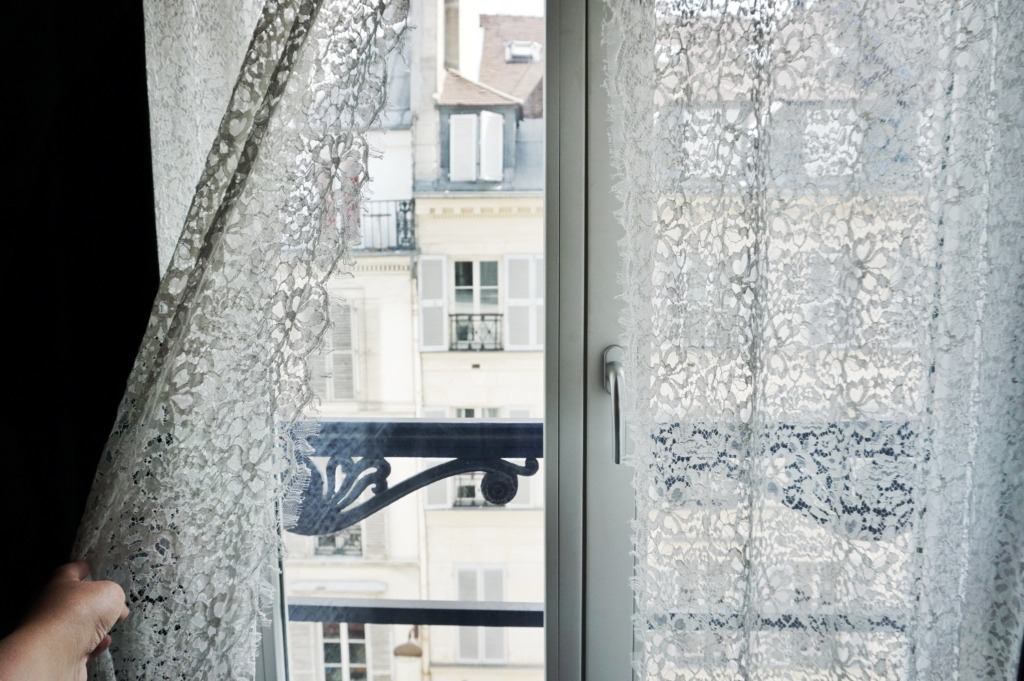 Overall my stay at Hotel Chavanel was incredible and just what I needed for my quick stay in Paris. I've been to Paris before so coming back and staying in a different neighborhood was so fun! It made me, once again, remember how much I love this city!
Check out TripAdvisor Reviews | Book a Room at Hotel Chavanel
PIN IT:
A huge thank you to Hotel Chavanel for hosting me and for providing a wonderful, stay in Paris. As always, all opinions are my own and I will never promote something I don't personally use and believe in, regardless of who foots the bill.
Some of the above links are affiliate links and I will earn a tiny percentage of the sale if you purchase through them at no extra cost to you. Thanks for supporting the Traveling Spud!